On a beautiful breezy morning in 2015, Kural 33 was born for the love of Organic textiles. We lay our foundation on three magical words Sustainability, Quality and Affordability.

SUSTAINABILITY
We want to build a futur in which all living beings can co-exist in a pure and blissful environment with reverence towards each other. The key to this is being sustainable. Right from the choice of fibres to the packaging, we instill this deep in all aspects.
QUALITY
Quality is imbibed in the company's culture. We work to improve the experience you have with our products and service. From the farm to the factory to the store to your home, we carefully monitor the process in detail. Global Organic Textile Standard (GOTS) shapes our standards and we ensure that we strictly follow them.
AFFORDABILITY
Organic does not mean luxury. We want to deliver our products in the best standards in the most affordable price. We love what we are doing and we want millions of you to join us in this path. We want to keep it simple. We want to keep it affordable.
If it is Certified to an ORGANIC COTTON standard, you can be sure it's ORGANIC
Just because a product is labeled as green, sustainable or eco-friendly does not make it organic. Cotton products are only organic if it is certified to an organic cotton standard. GOTS (Global Organic Textile Standard) traces the organic content in the cotton products and ensures that it is processed socially and sustainable.
GOTS prohibits the use of the kinds of chemicals commonly used in textile processing that can cause cancer, birth defects and other serious illnesses. We are GOTS certified. Organic Kids Clothes India – Kural33 Organic Baby Clothes India.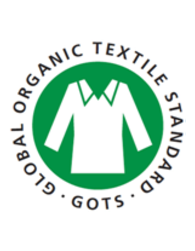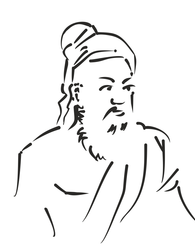 Kural 33 : The story behind the name
Around 2000 years back, in the state of Tamil Nadu there was an phenomenal philosopher and poet named Thiruvalluvar. He wrote the "Thirukkural", an ancient Tamil treatise on Ethics. It holds inside it the pearls of wisdom that each one of us need to follow. From gratitude to law, from management to self-realization, Thirukkural touches upon everything, through its 1330 couplets. It is a timeless masterpiece, that one can relate to even today.
The 33rd Kural says that "Each one of us need to cultivate the principles of ethical living in whatever we do, wherever we go. One needs no time or place to do a morally right thing". Organic Kids Clothes India – Kural33 Organic Baby Clothes India.